So I never really ask for gifts, but this year I made a list of some things that I wanted. I want them because I know they'll help me stay focused in the new year and excited.
I was recently in a conversation about 'over-eating' during the holiday. Someone said, "Well, you just say no, you have to have self-control."
My thing is, that I don't. If there is candy or cookies or some kind of sweet treat, it's really hard for me to stay away. The way I solve this problem in my life is to not surround myself with these kinds of foods. I don't buy candy, ever. I don't buy baked goods, I never buy anything un-healthy. It's always real, nutritious food. So, at home, I never have to deal with this issue. But when I am not home or able to meal-prep and buy and store all of my snacks, it's a problem.
Now by no means am I upset about it. I just try to find balance.
Anyway, what I am trying to get across is, we all have our issues, but there is no cookie cutter way of solving them. Your opinion of how I should stop my snacking is probably not right for me.
Back to my list! I am so obsessed with the below. I can't wait to get some of these things and start building a better and more badass year.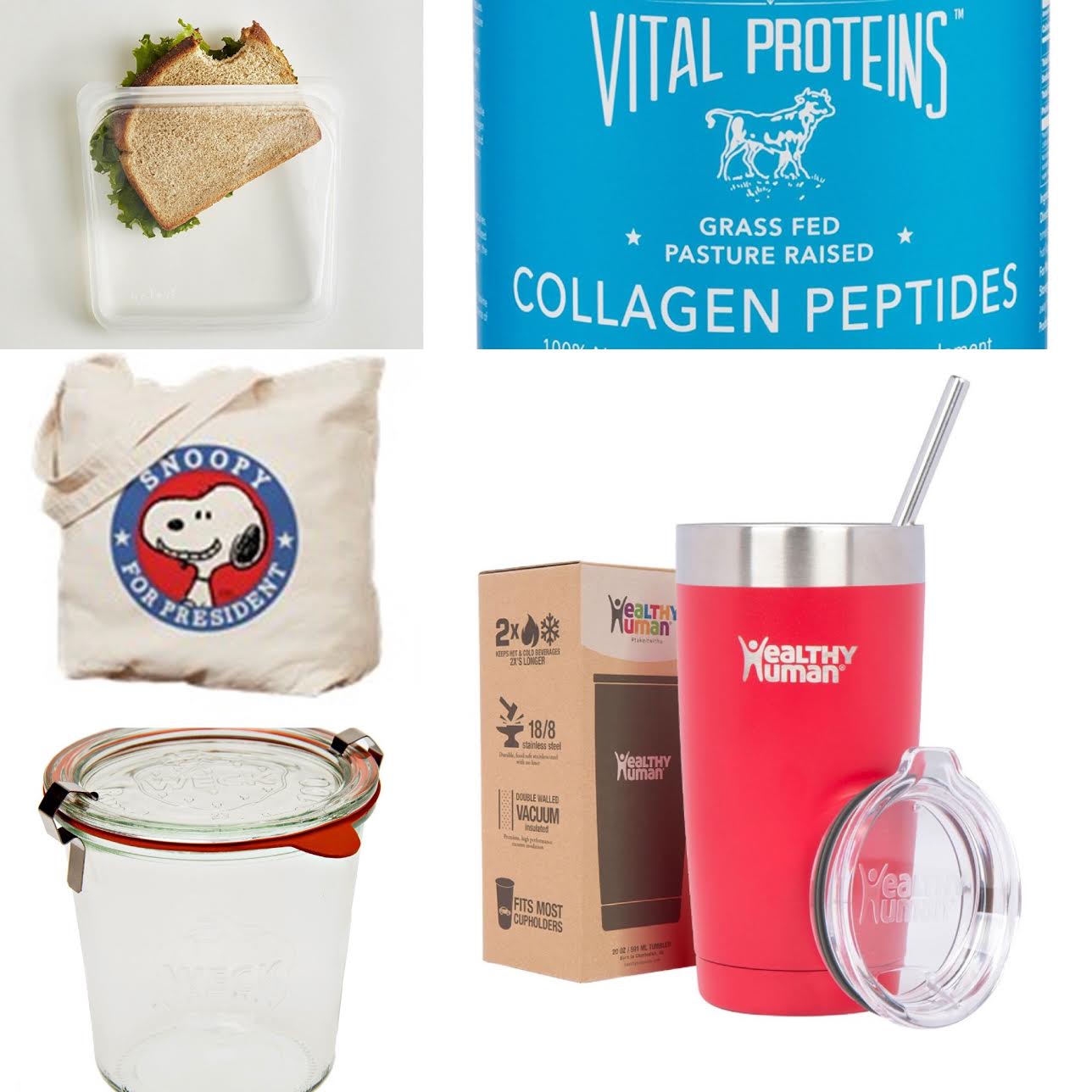 1. Stasher Reusable Silicone Bag: Working to stay away from plastics
2. Grocery Bag: It's just so cute. Bye plastic.
3. Weck Glasses: I want to gussie-up my smoothie's in the AM. This is how.
4. Vital Proteins: Trying to fill up the body with the good-goods
5. Healthy People Mug: Need something that can house my coffee and keep it warm. Also, the straw is key for my Invisalign!
What will you be picking up (or getting rid of) in 2017?