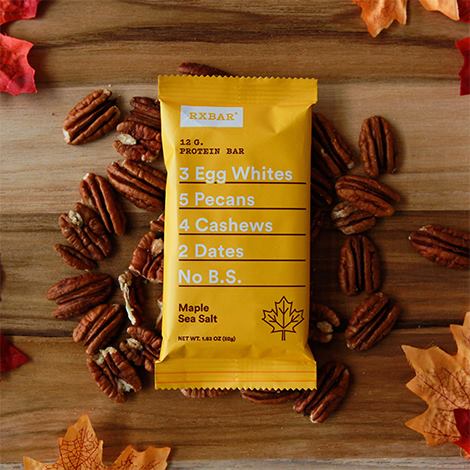 Dear snack-time,
You come silently. Viciously. You attack my brain and take all focus away. Sure I can go to the kitchen and grab an apple for free or snack on the countless pieces of candy at reception, but we all know, that won't shut you up. It won't satisfy you.
You're a savage.
What could satisfy my snack monster? RXBARS. If you have never had one. I have a progression of flavors. It's key that they texture has some give. So make sure it's about room temperature. Otherwise, the dates and figs will most certainly attack your fillings.
I suggest peanut butter first. It is a thing of legends. Then go to dark chocolate sea salt for some richness. Afterwards give either the apple cinnamon or pumpkin a try for a kick to that holiday nostalgia's face. The maple one above, which I just inhaled will also fit into that category. Think halloween, pancakes, warmth.
Just plain old cozy.
My favorite bar has to be blueberry. It's like eating a giant blueberry. I love blueberries.
Moral of the story: RXBARS are delicious. The ingredient list is insane. Natural happiness.
Do you have a favorite bar?