I get to celebrate 30 years on earth next week. I am super excited and can't wait to celebrate with Westley, friends and just anyone really. I am especially excited for gifts! Here are some of the items I've been eyeing up and can't wait to rock them soon!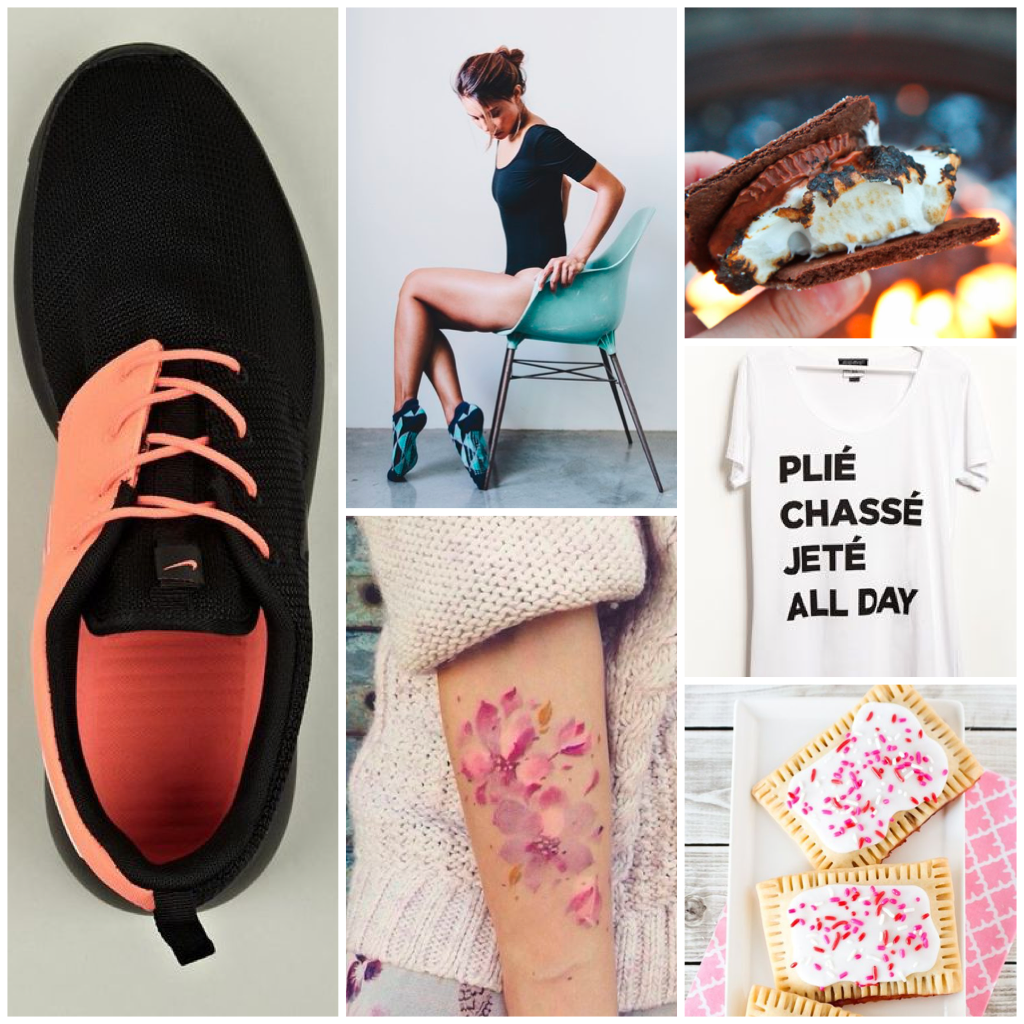 Color blocked sneakers: So in love with the contrast of these!
Pointe Studio has the best barre & pilates socks. They're even great for running!
Watercolor Tattoo: Know anyone in Austin capable of this magic? LET ME KNOW!
S'mores: Because yesssss
I love this cute little tee! Really any tee <3
Home-made pop-tarts. I don't want to make them, but would love if someone made them for me.
<3